Inforum 2015 Europe — One event, two days, countless learning opportunities
 3 & 4 November 2015 Paris, France Web: www.infor.com/inforum2015europe/
Read More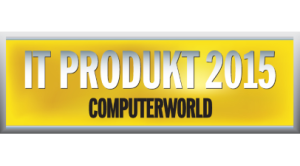 Infor is continuously investing and improving its key products including SyteLine, the development team of which has been strengthened. The new version of Infor CloudSuite Industrial (SyteLine) so brought many important enhancements that come from the requests of users or from sharing of know-how among other Infor´s products.
Read More
Nucleus Research issued an updated report of Technology Value Matrix, First Half 2015: ERP, in which Infor CloudSuite Industrial (SyteLine) is still recognized as Leader in the ERP segment.
Read More
We would like to invite you to ITeuro Solution Day 2015 (traditional meeting of both current and potential customers and business partners) that takes place on Friday, September 25th. This year's event will happen in the beautiful surroundings of Golf Resort Olomouc.
Read More
This year, ITeuro celebrates 15th anniversary since its official establishment as it was exactly 15 years in January. Let's briefly recapitulate the accomplishments we made together with our customers. We started under the wings of Autel, when the company decided to enter the Czech ERP market.
Read More
The turn of January and February 2015 was very specific for Primus . Last year, a change in property relations occured, or more precisely the acquisition of Primus by an American company Alliance Laundry Systems.
Read More