When considering the further development of the accounting module, we react not only to the legislative changes, but we also listen to wishes and requirements of our customers. The one of many areas that we have decided to enhance is
remittance advice
.
Read More
Join us on
3rd and 4th November
in Paris
and attend one of the many conference sessions, for example those for SyteLine. The choice is really huge – from Infor´s products (e.g.
Read More
ROSTRA s.r.o. has been using Infor SyteLine 7 for many years. In August this year we have jointly initiated the upgrade to the latest version of CloudSuite Industrial (SyteLine) 9. ROSTRA has decided to upgrade for several reasons.
Read More
To streamline its production processes, interStroj, a.s. begun to implement a new information system – Infor CloudSuite Industrial (SyteLine). The new system will be used for all standard company processes, including economic, production, planning and logistics processes.
Read More
Inforum 2015 Europe — One event, two days, countless learning opportunities
 3 & 4 November 2015 Paris, France Web: www.infor.com/inforum2015europe/
Read More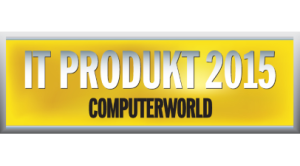 Infor is continuously investing and improving its key products including SyteLine, the development team of which has been strengthened. The new version of Infor CloudSuite Industrial (SyteLine) so brought many important enhancements that come from the requests of users or from sharing of know-how among other Infor´s products.
Read More