ROSTRA s.r.o. has been using Infor SyteLine 7 for many years. In August this year we have jointly initiated the upgrade to the latest version of CloudSuite Industrial (SyteLine) 9. ROSTRA has decided to upgrade for several reasons.
Read More
To streamline its production processes, interStroj, a.s. begun to implement a new information system – Infor CloudSuite Industrial (SyteLine). The new system will be used for all standard company processes, including economic, production, planning and logistics processes.
Read More
Inforum 2015 Europe — One event, two days, countless learning opportunities
 3 & 4 November 2015 Paris, France Web: www.infor.com/inforum2015europe/
Read More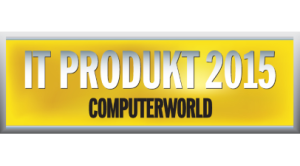 Infor is continuously investing and improving its key products including SyteLine, the development team of which has been strengthened. The new version of Infor CloudSuite Industrial (SyteLine) so brought many important enhancements that come from the requests of users or from sharing of know-how among other Infor´s products.
Read More
Nucleus Research issued an updated report of Technology Value Matrix, First Half 2015: ERP, in which Infor CloudSuite Industrial (SyteLine) is still recognized as Leader in the ERP segment.
Read More
We would like to invite you to ITeuro Solution Day 2015 (traditional meeting of both current and potential customers and business partners) that takes place on Friday, September 25th. This year's event will happen in the beautiful surroundings of Golf Resort Olomouc.
Read More