Do you know what new appeared in localization in 2013?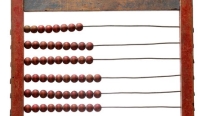 New localization of SyteLine, which came with version No. 8, has been with customers already since 2011. However, it is necessary to react not only to the legislative changes, but also listen to wishes and requirements of our customers. After all, that something is good does not mean that it cannot be further improved. Here is a list of the most important innovations and changes in the accounting localization for 2013.
VAT Documents Report – makes it easier to check before submitting VAT. A wide range of filtration options according to the user needs are taken for granted.
Texts maintenance – texts used in reports. Another user-friendly feature – define your own texts that you want to show in selected reports and let them print according to your needs. The maintenance cooperates with following reports: Reconciliation of Receivables and Liabilities, Dunning, Outcoming Invoices and Clearing.
Turnovers on Accounts Report. A new report that complements existing reports in relation to the accounts, as it allows better monitoring of correlations.
Conversion of VAT codes – simplification for customers who export/import the same goods into EU countries and outside the EU. The correct VAT code does not have to be controlled by a user, as the system automatically takes care of the conversion.
Reverse Charge – simplification of reporting procedure. The user has the option to choose whether items with reverse charge will be monitored using purchase orders or customer orders, or they will be entered as a new line of an incoming or outcoming invoice.
Outcoming Invoices – using revenue accounts according to product codes. Many customers need more detailed unit codes and data analysis for revenue accounts. Until now, revenue accounts from invoice type were used, but now the customer can choose to use accounts from the product code (item category).
Outcoming Invoices – modifications of discount generation, a new possibility of markup generation. Improved options to generate discounts and markups according to rules, better differentiation and indication of discounts and markups.
Revaluation of invoices at the end of the year – the generation was modified so that it can be used separately for outcoming and incoming invoices. Pleasant thing especially if you do not want to generate an annual revaluation of incoming and outcoming invoices in foreign currencies at the same time.
Incoming Invoices – changes of partner bank account if the invoice has been already recognized and posted to General Ledger. What wouldn't you do for your vendors if they change the account for payment when it is too late.
Incoming Invoices – checking status of invoice (Approved) before its posting. Approval of incoming invoice has been only optional, according to the p;rocess of a customer. Now it is mandatory even if the registration and approval may be done by the same person, understandably, according to their permission settings.
Bank Statements – recalculation of manual statements balances. Although bank statements are usually imported, users occasionally prefer to enter some of them manually. The recalculation of bank accounts balances newly takes into account also these manual records.
Advance Invoices – enhancement of work with advances. There is a new option available to use advances partially, including a check on form whether the advance invoice has already been used and in what amount.
Changes in localization are provided to customers on an ongoing basis within regular support. If needed, there is available new or modified documentation. If you haven't noticed any of the changes or if you are missing the instructions, contact by telephone or e-mail the support department where we will be happy to help you. There are other news and modifications under development, and we will inform you about them in our next newsletter.
[sociable]